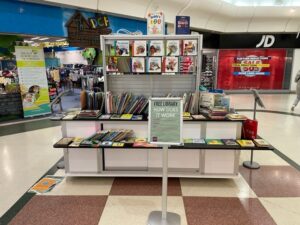 We are really pleased to announce the opening of our free library.
How Does it Work.
Take a Book. If you see something you would like to read, TAKE IT!
Leave a Book. If you have a book to pass on, leave it at the stand!
Share it. Leave a comment on our Facebook page or in the books themselves telling others you were here and what you read.