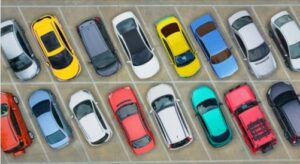 Our current Tariffs:
Up to 1 hour – £1
Up to 2 hours – £1.50
Up to 4 hours – £3.50
Up to 24 hours – £5
Monthly Permits – £50
Daily and monthly parking permits available through horizonspaces.co.uk from £5 daily – £50 per month.
Useful Information
Multi Storey Car Park.
Multi Storey Car Park Entrance:
Vehicle entrance for the multi storey car park is on Centenary Way.
Height Restrictions:
Please note there is a 2m height restriction for this car park.
Electric Vehicle Charging in the Multi Storey Car Park:
Find our electric vehicle charging on the ground floor.
Disabled Parking:
The disabled parking bays are located on the ground floor of the Multi Storey Car Park.
Shop Mobility:
The Centres shop mobility service is offered by Lifestyle and Mobility located in unit 10/11. Tel 01202 540852.