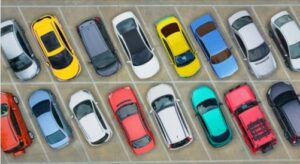 Our current Tariffs:
Up to 2 hours – £1
Up to 4 hours – £2
Over 4 hours (Max 24.) – £4
Daily and monthly parking permits available through horizonspaces.co.uk from £4 daily – £50 per month.
Useful Information
Multi Storey Car Park.
Multi Storey Car Park Entrance:
Vehicle entrance for the multi storey car park is on Centenary Way.
Height Restrictions:
Please note there is a 2m height restriction for this car park.
Electric Vehicle Charging in the Multi Storey Car Park:
Find our electric vehicle charging on the ground floor.
Disabled Parking:
The disabled parking bays are located on the ground floor of the Multi Storey Car Park.
Shop Mobility:
The Centres shop mobility service is offered by Lifestyle and Mobility located in unit 10/11. Tel 01202 540852.
New parking charges will be introduced from the 1st November 2021.
The Sovereign Shopping Centre will be making changes to the parking tariffs as from the 1st November 2021.
New tariff bands will be introduced with up to 1 hour parking charged at £1 and up to 2 hours charged at £1.50. Parking for 2-4 hours will be charged at £3.50 and a 24-hour rate of £5. The cost of a monthly permit will remain unchanged. These changes bring parking rates in line with the rest of the town and will allow us to continue providing a safe and secure environment for those arriving by car.
We have worked hard to keep the parking rates competitive as we work to continue to support our retailers and community.
Car park tariffs from 1st November 2021 are as follows:
Up to 1 hour – £1
Up to 2 hours – £1.50
Up to 4 hours – £3.50
Up to 24 hours – £5
Monthly Permits – £50