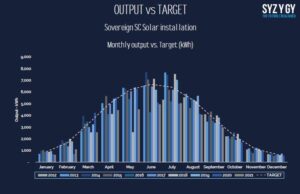 Way back in 2012 the Sovereign Shopping Centre installed solar panels on the roof of the Centre and on average the solar panels generate over 43,000 kWh of electricity each year.
We have some bite size facts.
As at September 2021 the system has generated 385,252 kWh since commissioning.
This is enough to boil a kettle 3,534,422 times.
This is the equivalent to the yearly electricity use of 101 average UK homes.
This would allow to power 201 electric cars for a year.
Since commissioning , the electricity generated has offset the same CO2 as planting 840 trees and finally the electricity generated has allowed to save 169 tonnes of CO2 eq. emissions.