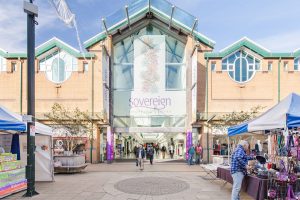 Officer – Part Time
Incentive FM Ltd
REF – INC1075
Salary: £9.30 per hour
Employment Status: Permanent – Part Time – Working 22 hours per week, various shifts including evenings and weekends
Location: Boscombe, BH1 4SX
A short description of the role:
We are currently seeking Security Officers to join our team. Our Security Officers ensure exemplary standards of security and customer service are provided to the client and visitors to the site at all times. The Security Officer is the public face of the security team and should act with professionalism at all times, a can do attitude is essential in this highly influential role. The Security Officer is accountable to the manager for the support and delivery of the security function.
A list of Key Competencies/Experience required:
• Excellent communication and interpersonal skills.
• Excellent organisational and influencing skills.
• Previous experience of working with partnerships and clients.
• Previous experience of working and building relationships with clients.
• First Aid trained desirable.
• Valid SIA Security Guard or SIA Door Supervisor and CCTV licence essential.
• Must be able to provide a 5 year checkable employment history for screening to BS7858.
• Excellent IT literacy skills in the use of Microsoft Outlook, Word, Excel and PowerPoint.
• Articulate and has the ability to communicate effectively with the clients and the IFM teams.
• Must be able to work on own initiative with a proactive and flexible attitude.
• The ability to be flexible to meet the needs and demands of the role.
• Excellent time management organisation and focus on ability to prioritise and multitask with clear ability to focus on detail.
• Ability to work well within a team.
• Good knowledge of Health and Safety policies and procedures.
• Ability to demonstrate a passion for the IFM brand.
If you believe your skills and experience match what we are looking for we would like to hear from you.
Please forward your CV and cover letter VIA email to Andy Hart, andy.hart@incentive-fm.com Customer Experience Manager.
For further information, please visit the Incentive FM Group website – www.incentive-fmgroup.com
We wish you luck with your application.